Finally! My shipment arrived and I've been able to play around with some of the colors I picked up. I decided to buy some more "berry" colors, as fall is just around the corner and I needed to update my lipsticks for the upcoming season.
Below is a picture of my entire haul - not only did I get quite a few of their
lippies
, but I also purchased one of the new mark. Earth Face Glow in Pebbles and a liquid eyeliner in Electric Blue.
I was in need of a good neutral lip color, especially a gloss, so I opted for the mark. Glow Baby Glow hook up in Secretive. This is a beautiful nude, with pink undertones and lots of shimmer. It isn't very opaque, so although it does have some color to it, this gloss won't totally masque another color underneath.
On the other side of my hookup is a tinted Lipsheen in Blissful, a beautiful berry/plum color, with just enough color to be noticed as well as nutrients to moisturize and nourish your lips.
One of the new Avon Ultra Cream Rich lipsticks for fall I chose was Charmed Rose, which I fell in love with immediately upon opening the tube. This is truly a warm rose color with lots of shimmer. This is perfect for fall - I would almost consider it a warm raspberry color on.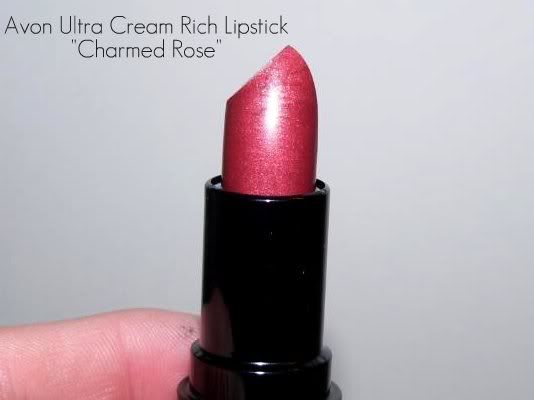 Lastly, I picked up one of the new lipsticks they are kicking off, which is an extension of their ANEW line. At first, when I opened this I couldn't figure out why it would be considered "Blushing Bride", as that to me would be a nice sheer color, and the lipstick itself looked almost brick red in the tube. Once applied, it's a different story. The ANEW lipsticks are extremely smooth, milky, and sheer, with tons of shine. My lips felt fantastic after wearing!


You can see the swatches below - feel free to click to get a larger image!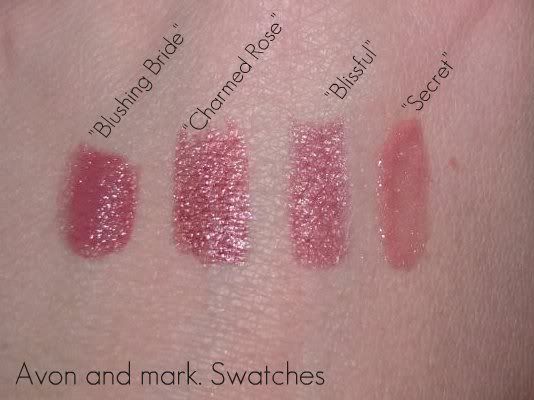 Lastly, here is the Face Glow in Pebbles, which is a soft shimmery baby pink with some soft coral color running through it in a swirl. These are beautiful, but a bit on the small size. I would say these are about the quarter of the size of the MAC Mineralize, but you get some beautiful shimmer, and this color in particular makes a fantastic highlight. I have applied it to the apples and contours to add some dimension to your cheek color, or else to lighten up one that might be a bit dark for you.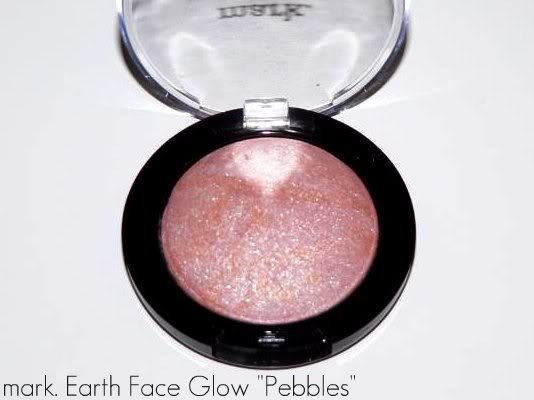 And, just for fun, I picked up the Electric Blue liquid eyeliner from Avon. This color is so pretty, I can't wait to wear it!!