I started working on pictures of all the goodies I got for Christmas the other night - I'm so excited to share it all with you!
I am going to start with the two items below:
Napolean
Perdis
' Eyeshadow Set "Chicago" (from Target) and the
Smashbox
Cream Eyeliner Palette (from
Sephora
).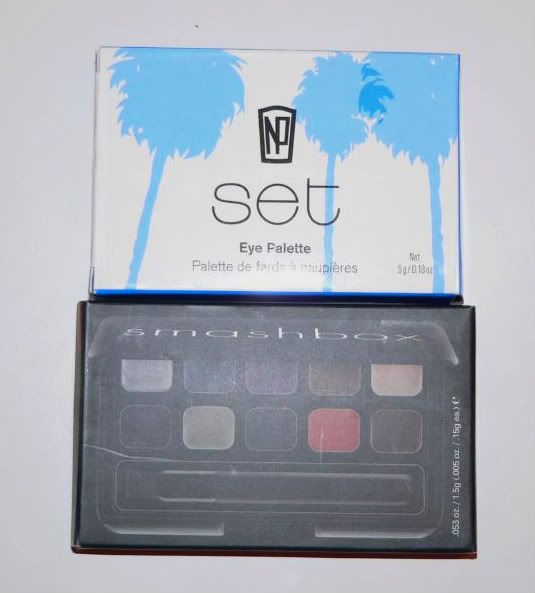 Up first is the NP Set "Chicago" which is a trio of beautiful, frosty,
taupes
. This retails for approximately $20 at Target. You can see it
here
, along with the other colors that are available. I will admit, I've read mixed reviews on
NP's
products, especially due to the price of his products, but I was pleasantly
surprised
at the quality, texture and pigmentation of this set. I can honestly say these colors were just as creamy, frosty and smooth as the
Stila
Kitten eyeshadow that is a holy grail for lots of you out there - and for approximately $6.70 an eyeshadow, this is a pretty good deal! I haven't tried any of his other products, but I might have to splurge on a few more after trying this set.
Below I
swatched
the set, which matches with the orientation of the shadows above. Unfortunately, the lighting is pretty minimal, but you can see the colors and frostiness of the shadows pretty well. I will work on a look using these colors soon!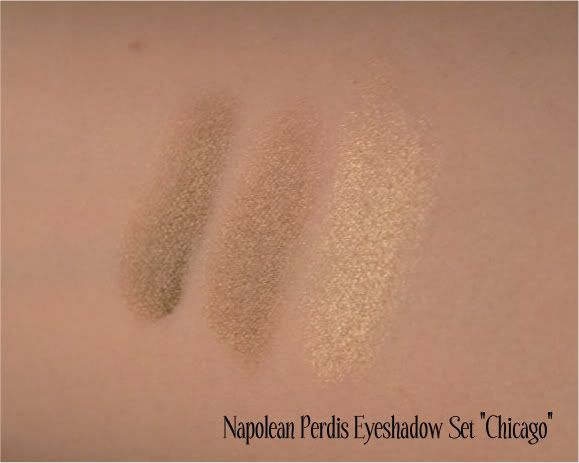 Last, but not least, is the
Smashbox
Cream Eyeliner Palette found at
Sephora
. I have been looking at these little gems for over a year, and my mom so graciously gave this one to me for Christmas! I was so excited! I love their liners, and what a slim and convenient little package to try several colors at once! I haven't
swatched
these yet, because I wanted to make sure I had some good natural light to take the picture in, as these liners are absolutely gorgeous! They also have the same great quality that the full size
Smashbox
liners do, so for $32 this is a steal!