Summer's here again, so that means there are tons of new products to try, drugstore and high end. When I was at
Walmart
before I left on vacation I stumbled across the
Loreal
Extreme Volume Collagen mascara (in extreme black). I had read some anticipation of this product on the
Internet
, so I figured I'd give it a try. At around $7, it was right about the same price as the Carbon Black Voluminous I've been using (and love), which is running pretty low. The package is quite pretty - a very thick and durable black tube covered in l
ucite
, it looks very high end for the price.
The brush reminds me of a standard bristle brush on steroids. It has an hourglass shape, but with thicker and more sturdy bristles, allowing it to penetrate through each lash and coat them with mascara. At the same time, this brush pulls through any clumps and gives a natural, lash by lash thickness that doesn't look
spiky
or
gloppy
.
Just for a reference, I have posted a before and after. Obviously, nothing on before (not even a base). After 2 coats, you can see the difference!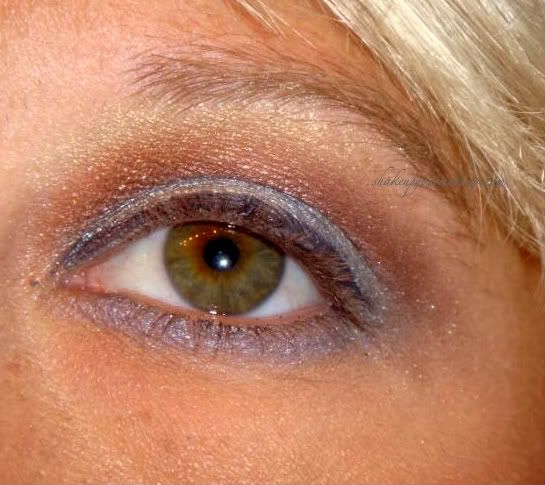 I am so pleased with the after - particularly because it separates each lash, but also doesn't get on my eyelid!! The bristles get the mascara on the lashes and I'm not cleaning up my liner and eyeshadow due to smudges and smears which is a HUGE plus for me! Also, I did not have any flaking or smudging throughout the day - something that
Maybelline
Colossal
did on me, although I loved how the mascara looked on.
Product: 5 out of 5
Price: 5 out of 5
Packaging: 5 out of 5 - The package is durable and the brush is very strong and sturdy.
Overall: 5 out of 5
Would I purchase again? Absolutely! This may be my new favorite mascara!