Whoops! I meant to post this so much earlier! I guess I forgot to set up the automatic posting!
Anyways, here is quick look using the
Revlon PhotoReady Foundation
in Ivory. As I mentioned in my previous post about this product, it does a great job of covering and creating a natural and smooth finish. I really like the little bit of reflection or glow this creates. It really makes the skin look healthy and smooth. The foundation blended into my skin along the chin and hairline effortlessly, so I didn't have that "mask" that a lot of people complain about with liquid foundations. My only complaint is a personal one, and that is that I'm not as quick and proficient with liquid foundation as I used to be, so this took a little getting used to!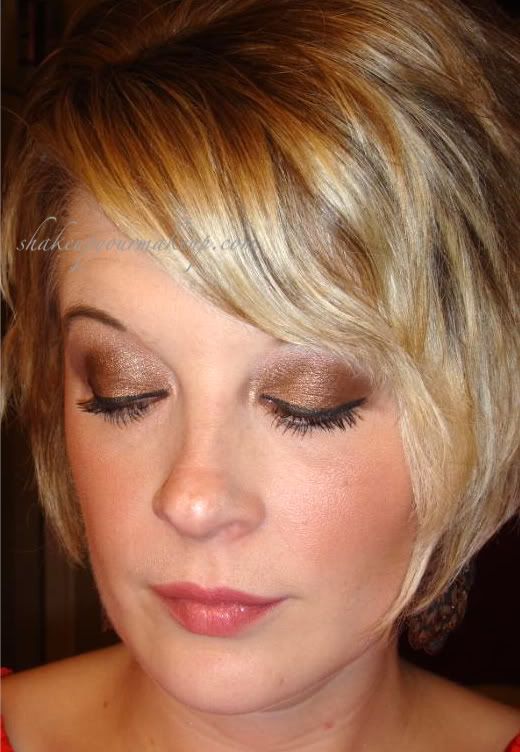 Face:
Revlon PhotoReady Foundation - Ivory
Bare Escentuals Mineral Veil - setting powder
Eyes:
Fyrinnae Pixie Epoxy
Bare Escentuals "Beautiful Autumn" - inner corner
LA Splash Cosmetics "Regal" - outer corner/crease
LA Splash Cosmetics "Nude Diamonds" - high light
Prestige My Blackest Lashes Mascara
Lips:
e.l.f. Luscious Liquid Lipstick "Raspberry"
Retail Price: $11.99 - $13.99
Where to purchase
: CVS, Walgreens, Walmart...anywhere that carries Revlon
Product
: 4 out of 5
Price
: 4 out of 5
Packaging
: 4 out of 5
Overall
: 4 out of 5
Would I purchase again
? Although I am not a liquid foundation user, if I had to rely on one to get me through, I would choose this. The product sets well, it doesn't oxidize once it is applied (no turning orange), and you can use any type of setting powder (I used Mineral Veil). The coverage was medium, but definitely buildable, and again, I like the luminosity it gives the skin. Most importantly, this is the first liquid foundation I've found at the drug store which matches my skin.