I love sales! When e.l.f. cosmetics had their 60% off sale, I decided to take this as an opportunity to purchase some items that I haven't tried yet: e.l.f. nail polish, mineral concealor and the waterproof eyeliner pen. I also stocked up on tons of brushes, as I absolutely LOVE the e.l.f. professional line, as well as a few from the original line as well.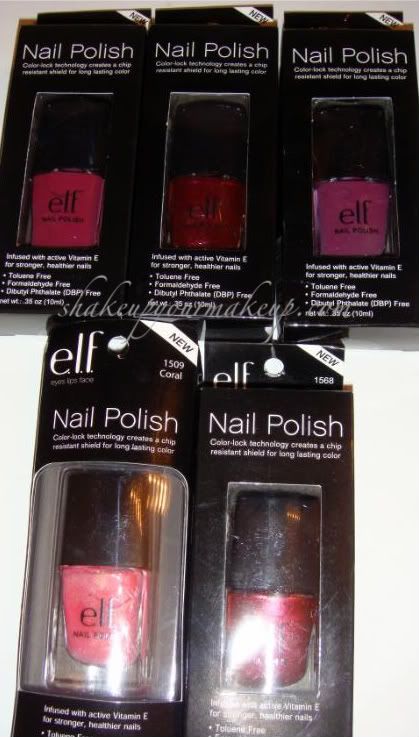 I ordered five nail polish, all of which I am anxious to try out! I decided I needed to update some of my bolder colors, as well as grab a few for fall. I ordered two reds (Red Velvet, Cranberry), two purples (Plum and Purple Pleaser) and Coral. All are absolutely gorgeous. I will swatch these out for you as soon as I can.
As much as I love my Bare Escentuals, I am always on the lookout for a less expensive options on the market. I had just run out of my bisque, and in the meantime had been using a basic liquid concealer I had in my stash. I figured at 60% off, this would be a great opportunity to try out the e.l.f. mineral concealer in fair, so I picked up one of those. I will do a review in the next few days on this item, comparing it to Bare Escentuals bisque as well, just for a reference.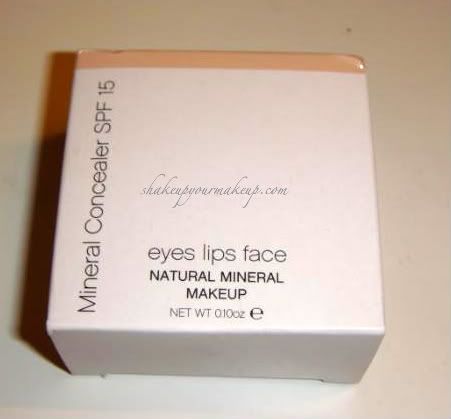 The waterproof eyeliner pen I ordered is in Plum. Although I will do a more intensive review of this item, this is truely as it is described - a felt-tip pen that dispenses a deep plum/black eyeliner and dries instantly.
Last but not least - the brushes! I really don't know what else to say except that for the price, these are fantastic! I purchased duplicates of some I already use, just to have a frew extras in my stash: the blending brush and the eyeshadow brush. Both are so amazing, and have really helped make eyeshadow application a breeze!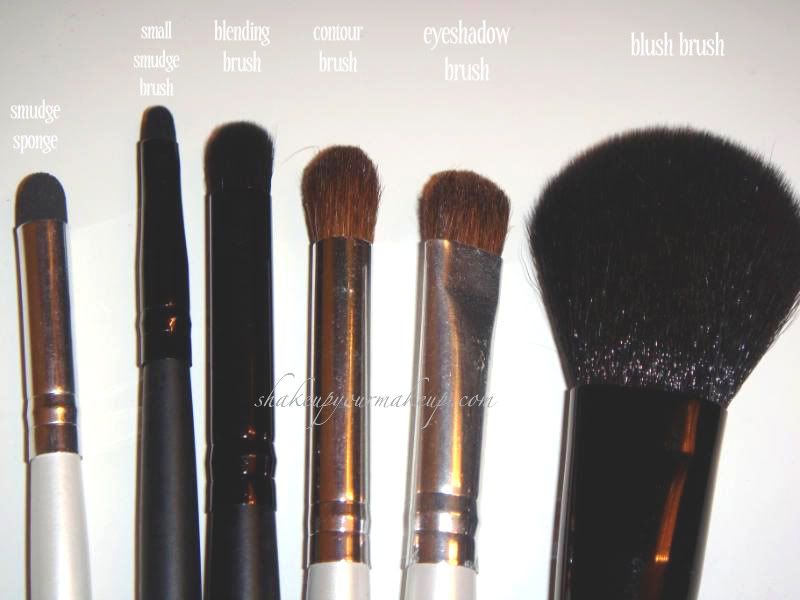 Like I mentioned above, more details to come on these products!