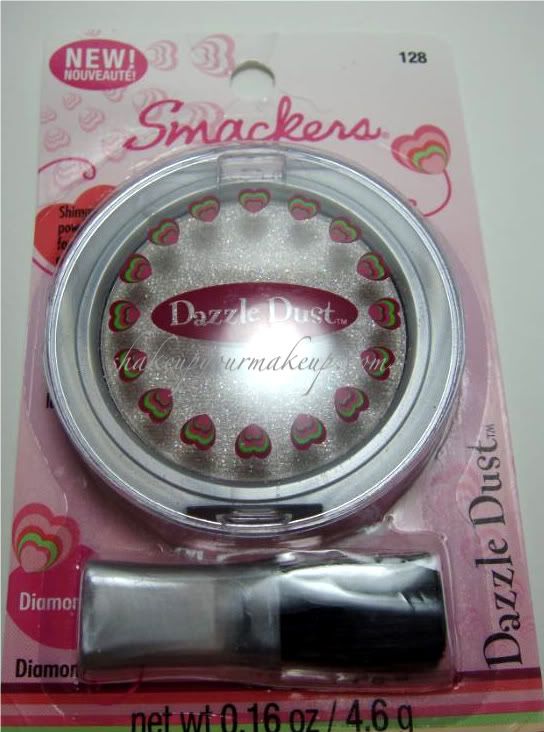 I absolutely adored Lip Smacker's as a kid - there was something about all the different flavors of lipgloss! It's no wonder I have such an obsession with lipsticks and lipgloss now! Over the holidays, I was looking through all the fun goodies for stocking stuffers, and I came across this -
Smacker's Dazzle Dust
. I guess I didn't realize that they had more than just gloss now!
The Dazzle Dust is a compact chock-full of glitter, shimmer and sparkle. Appropriately named, this can definitely "dazzle" anything, from your cheeks, lids, to decolletage. I believe the retail was $3.99, but I'm not 100% positive.
I took tons of pictures, so please bear with me - it was really hard to capture what this looks like!
The snapshot below is probably the most accurate in terms of color and shimmer...
The texture and consistency is a bit chunky on this. As you can see in the picture below, it doesn't go on very evenly. I think I used the brush that came with it, so that could be part of the problem. The $0.01 brush doesn't exactly pick up and apply product as well as some of mine! I think if I can get it to apply a little smoother and more evenly, this will be used as a highlight to my cheeks. Now, on to find the right brush...